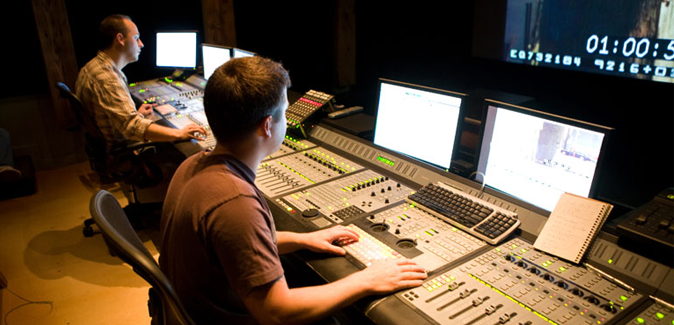 Post Production / Editing Miami
VM Studios has the top of the line editing services. Editing is the heart of any film/video. Without editing there is nothing. We know the importance of editing and with our team we can create all types of emotions, put together a story, and get the point across. Our mission statement is to create the highest quality videos and to implement our core values: put clients first, pursue excellence, embrace change, act with integrity and serve our world.
If you need any sort of post production / editing done we are here to help! We work closely with all our clients and show different rough drafts before coming up with a final product. We have express services as well. If you need your project to be edited fast, we can help you with putting together a final product fast!
We can edit 8mm, vhs, super 8mm, digital minidv, hi 8, digital files from RED and dslr cameras formats.
Here is a list of our equipment:

Final Cut Pro
Adobe Premier
DVD Studio
Compressor
Color
Adobe After Effects
And Much More
To set up a meeting or to get more information please call or fill out the form on the side —–>
Contact:
VM Studios – Miami Video Production Headquarters
Office: 305-239-9555
Office Hours of Operation: 9am – 7pm
Post Production / Editing Miami