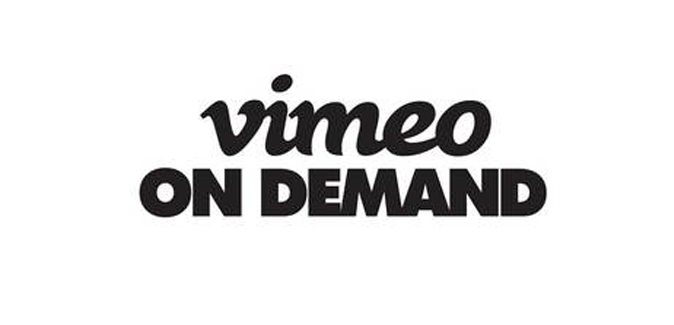 Vimeo has long been seen as a the go-to place for the serious filmmaker, who desires high quality when showing their films online. Recently, Vimeo has unveiled its latest feature to make more films instantly available at the Toronto Film Festival and to bring attention to their new Vimeo On Demand Distribution Model.
According to NoFilmSchool, Vimeo will give the filmmakers of the Toronto Film Festival a $10,000 dollar advance to give them 30 day exclusivity to play their films through the Vimeo site. The exclusivity contract can range anywhere from 30 days to the moment Vimeo recoups it's $10,000 dollar investment. After, that the filmmakers are free to seek any other distribution option or stay with Vimeo under their Vimeo on Demand 90/10 revenue split with content makers. The March announced Vimeo on Demand service allows for filmmakers to set price and geographic availability to the users of the site.
While many aspects of this new deal are certainly attractive, such as the speed at which filmmakers can get their films out to public without waddling through post-production press tours or studio demands to re-cut a film, there is certainly a tremendous risk involved with being saddled with recouping a 10,000 price tag. There might also be a problem with wanting to get your film distributed in a broadcast capacity, or through a another site like Netflix's after your Vimeo agreement is finished. Will these sites still take films that have already given up 30 day exclusivity to another site? Where exactly will the $10,000 dollar advance go to and what will it pay for? Perhaps post-production costs or an investment toward a new project.
Only time will tell how this partnership with the the Toronto Film Festival and Vimeo will go. Regardless, this is certainly a new exciting distribution model for not only films showing at TIFF, but for indie filmmakers all over.
SOURCES:
http://variety.com/2013/digital/news/vimeo-offers-toronto-film-festival-entrants-10000-for-first-run-digital-rights-1200596618/
http://www.filmschoolrejects.com/news/vimeo-offering-10000-paradigm-shift-for-tiff-filmmakers.php
http://nofilmschool.com/2013/09/vimeo-pay-filmmaker-10k-content-distribution-model/
http://www.filmschoolrejects.com/news/vimeo-just-gave-indie-filmmakers-a-new-distribution-method-with-a-9010-revenue-split.php